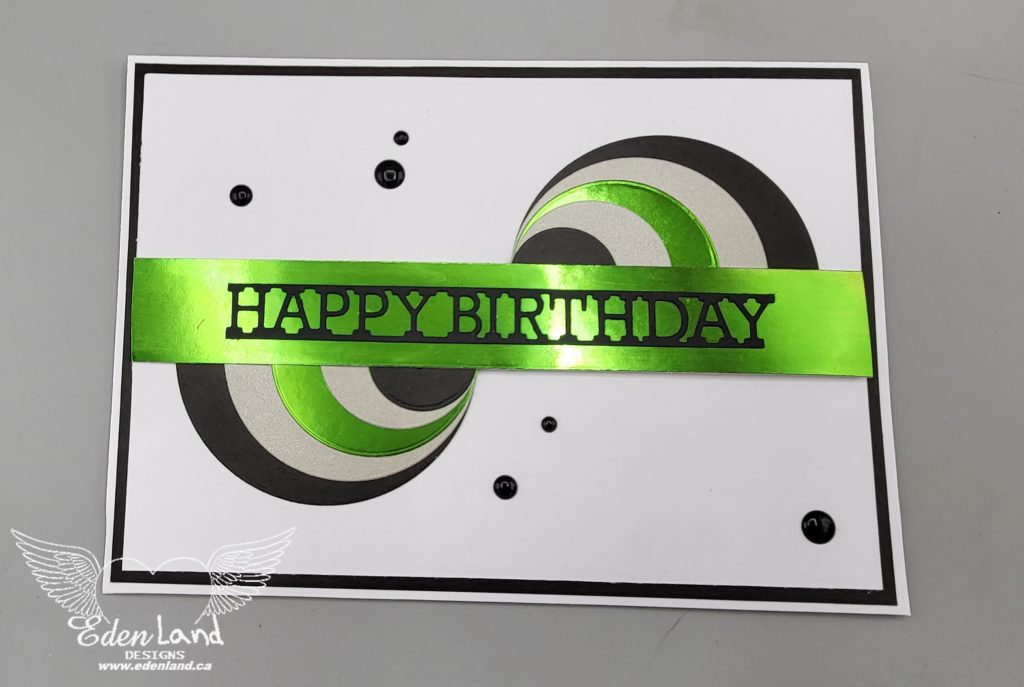 Hi there 🙂 I needed a card for a work birthday…and none of the cards that I had on hand really seemed to suit the guy, so I whipped this one up. I've seen different variations of wave cards online, and thought I'd go with that. I went into my scrap drawer, and found some little pieces to cut the circles from.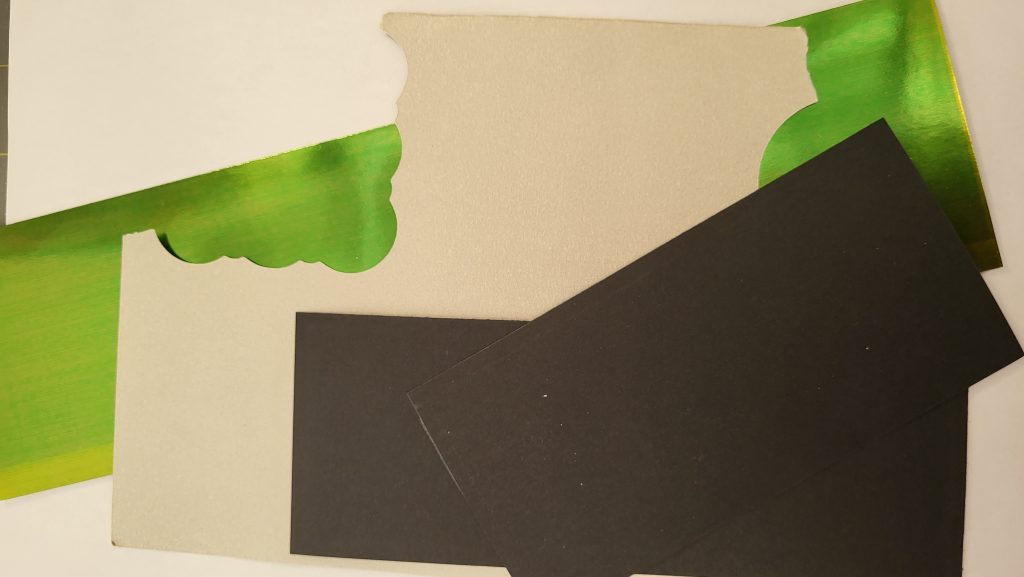 After die cutting the various size circles, I cut them in half and loosely arranged them on the card blank. When I was happy with how things looked, I glued them down, and added a strip with a die cut sentiment. A few black enamel dots gave the card a cool finishing touch 🙂
I'd like to enter this in the following:
Simon Wednesday Challenge – Add A Sentiment
Classic Design Challenge – #5 May ATG
Snippets Playground – #454 ATG with Snippets
As You Like It Challenge – Favorite Masculine or Feminine? I love both, but masculine are more challenging, and I have way more men to give cards to!
Time Out Challenge – #239 Photo Inspiration (I was inspired by the greens, and circular shape of the table)