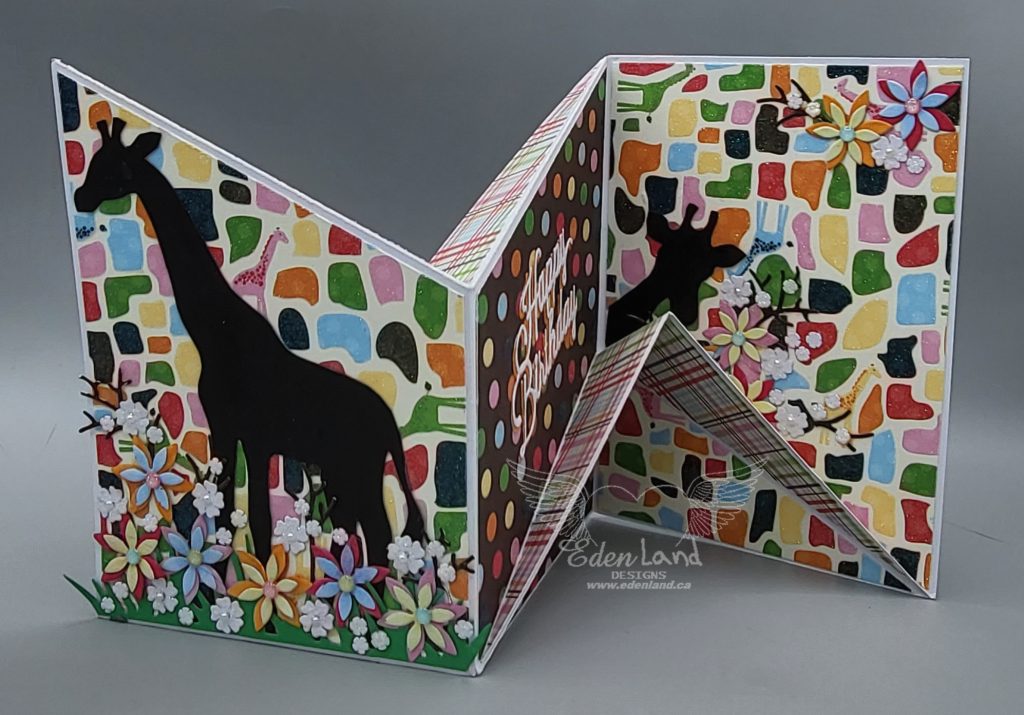 Hi there 🙂 It's one of my sister's birthday, and she looooves giraffes, so, of course, I had to make some kind of giraffe card for her! I saw some mini miura cards on Pinterest, and thought the fold was super cool, so decided to use it for this one.
After getting the card all cut and folded up, I found that it didn't stand properly, so I added an extra piece to it to fix that situation. I've had this paper stack with the cool giraffe print for ages, so dragged it out and cut the background pieces from 3 of the prints, and adhered them to the card. After trying a number of different giraffe images, I settled on a couple of silhouettes, as they went way better with the fussy background. I fussy cut them out and stuck 'em on.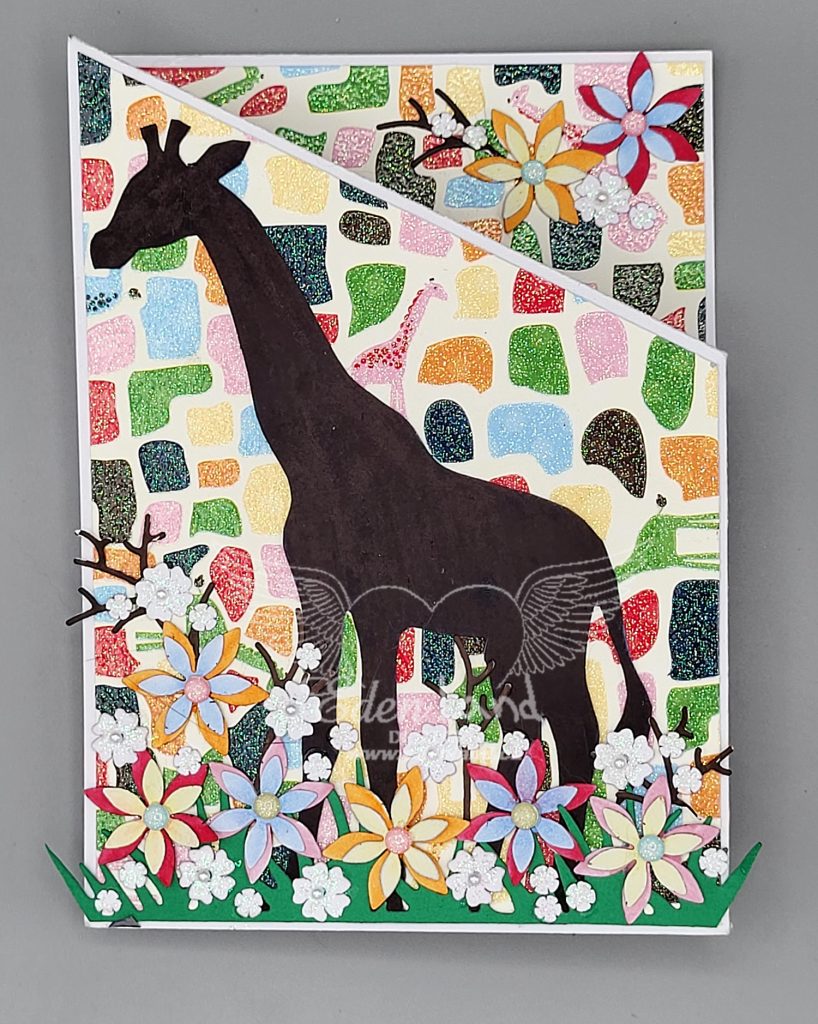 I die cut a bunch of flowers, some grass and some twigs to create the giraffe's garden. For the centres of the flowers, I added some teeny tiny pearls, and some glittery enamel dots. The centre panel was reserved for a die cut birthday sentiment 🙂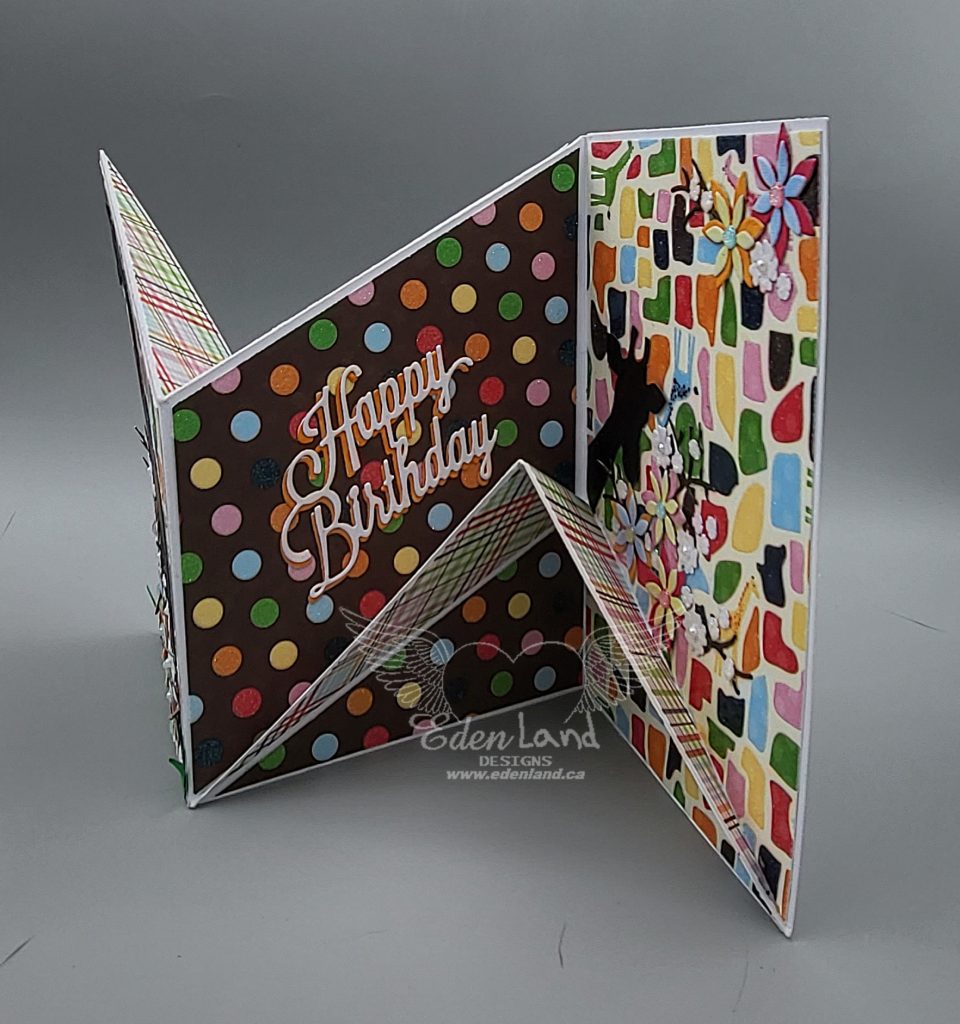 There is plenty of room on the reverse side to write a personal message, and a big bonus is that this card folds flat for mailing!!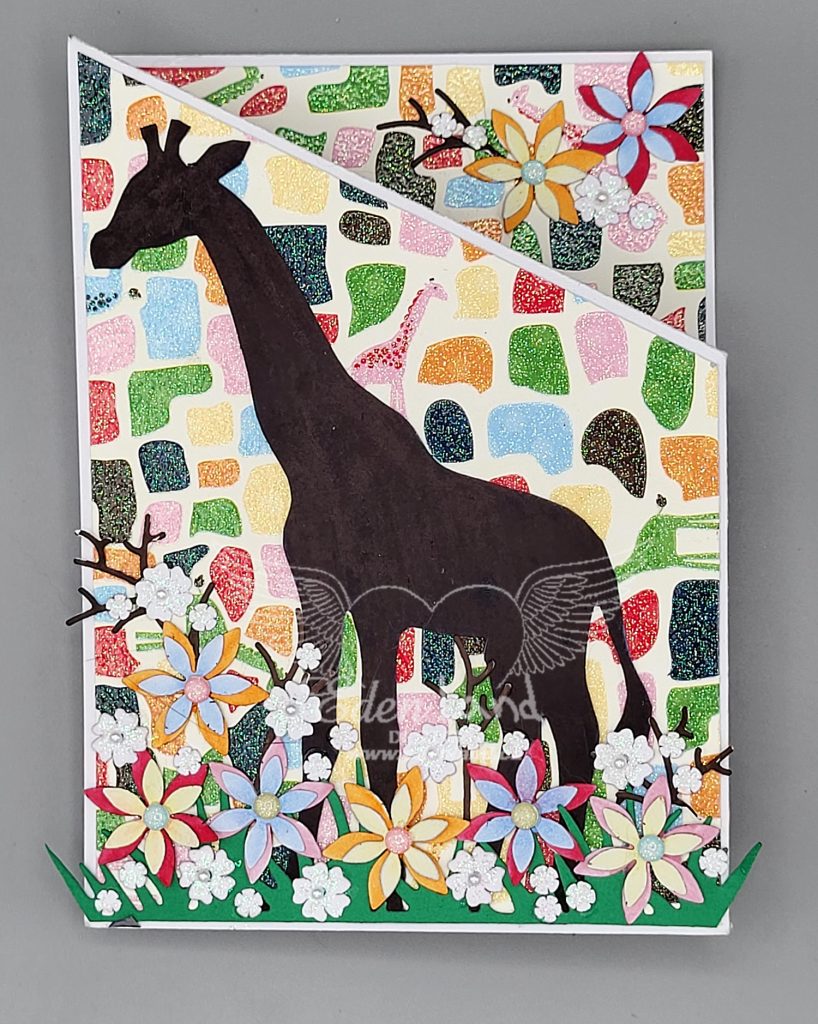 I'd like to enter this in the following:
Dream Valley Challenge – #303 More Than 1 Fold
A Place to Start – October ATG
Creative Moments – #251 It's Alive!!
Crafts Galore Encore – #116 ATG
Classic Design Challenge – #10 October ATG