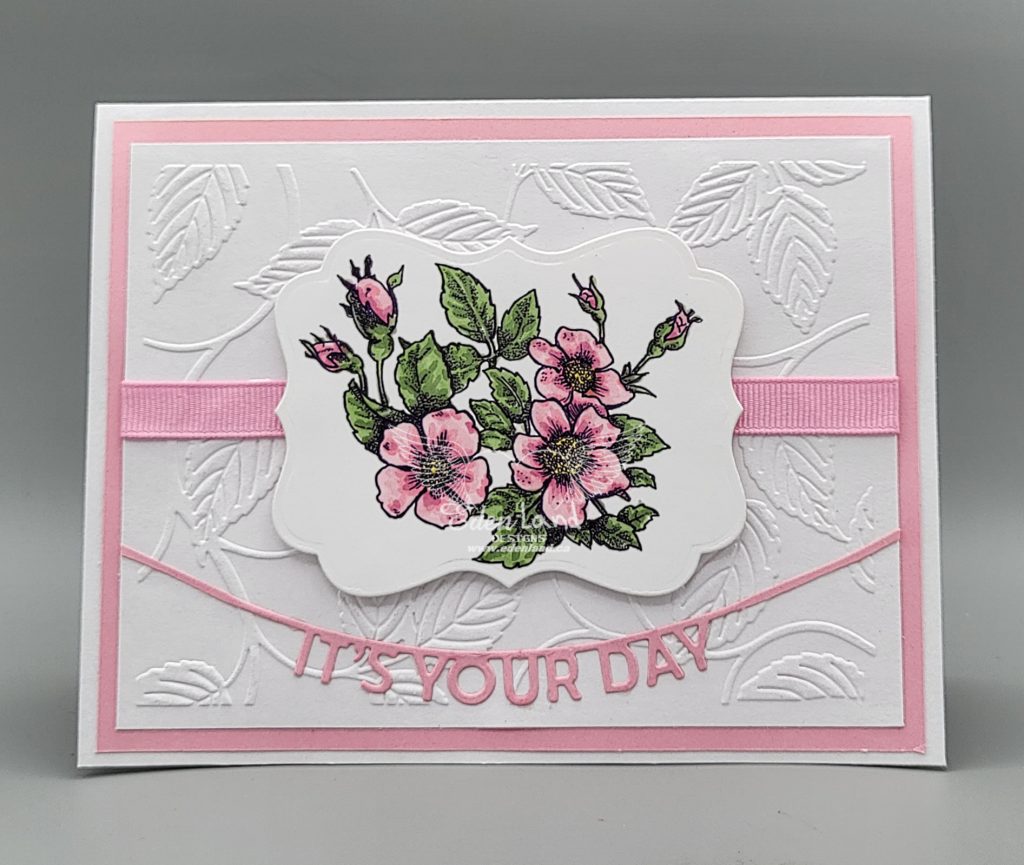 Hi there 🙂 When I saw this image from QKR Stampede (no link available, as the company has been sold), it brought back so many summer memories. I can remember walking down the back roads by our farm, and seeing all these wild rose bushes. I'd always be sure to carefully pick a bunch for my mom, hoping that I beat my dad to it!! I colored this image with my Copics, then cut it out with a pretty die. I messed around with a few ideas before deciding to go the way I did. The leaves in the embossing folder really reminded me of the rose leaves. A piece of pink ribbon, a die cut sentiment, and some matting were all that was needed to bring this card together. I was so impressed that the ribbon and the paper for the die cut and matting not only perfectly matched up with the pink in the image, but with each other as well!!
I'd like to enter this in the following:
A Place to Start – August ATG with Optional Leaves and/or Trees
Pammie's Inky Pinkies – #2331 ATG
Passion for Markers – Week 702 Dies and/or Punches
Penny's Paper Crafty Challenge – #552 ATG
Through the Purple Haze – #207 August Tic Tac Toe – I did the girly, stamp, dry embossing centre line, as well as the ribbon, stamp, floral diagonal line.