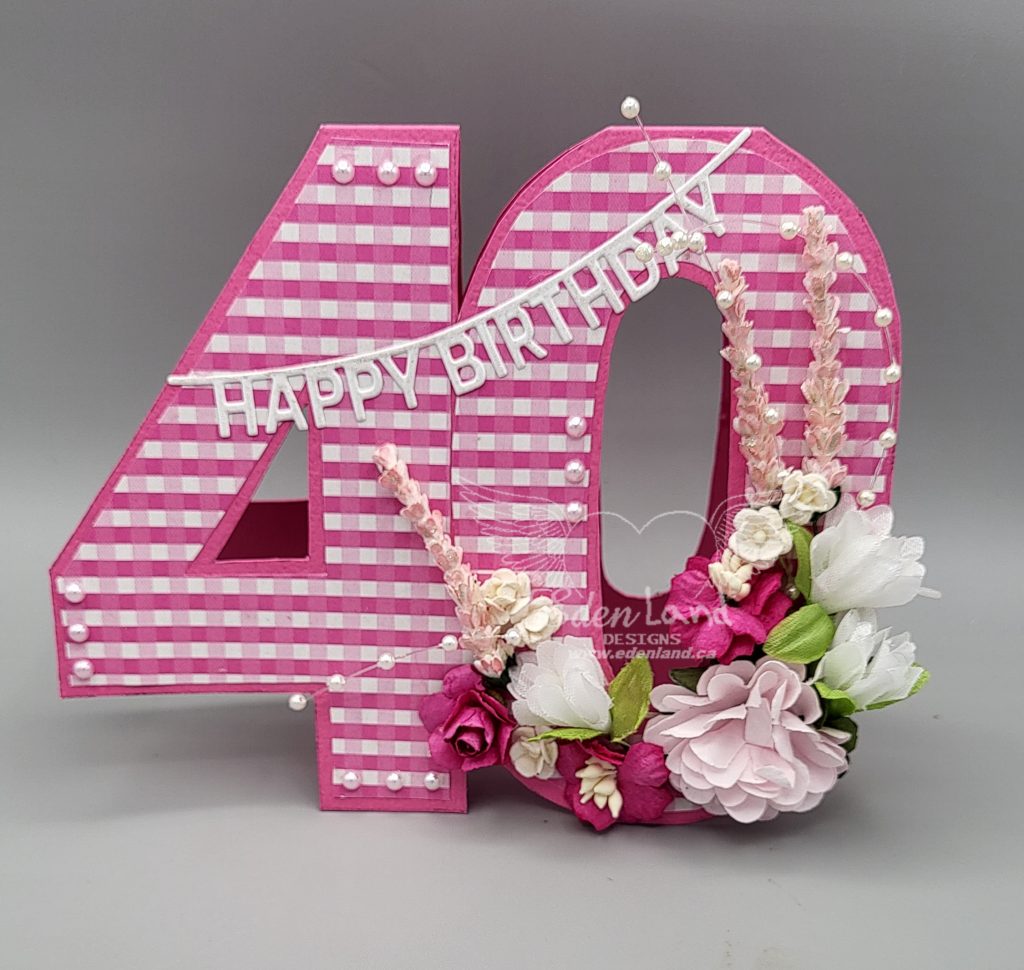 Hi there 🙂 After a friend saw the 30th birthday card I made for my son recently, she asked if I could make a girly 40th version for her daughter. Of course I said I'd give it a try!! I love the look of gingham and flowers together, and I knew I had pink gingham paper in my stash. After cutting out the card base in the shape of a 40, I cut the gingham pieces a bit smaller and attached them. Then I went rummaging through my flower bin and picked out a variety of different blooms to make a pretty bouquet.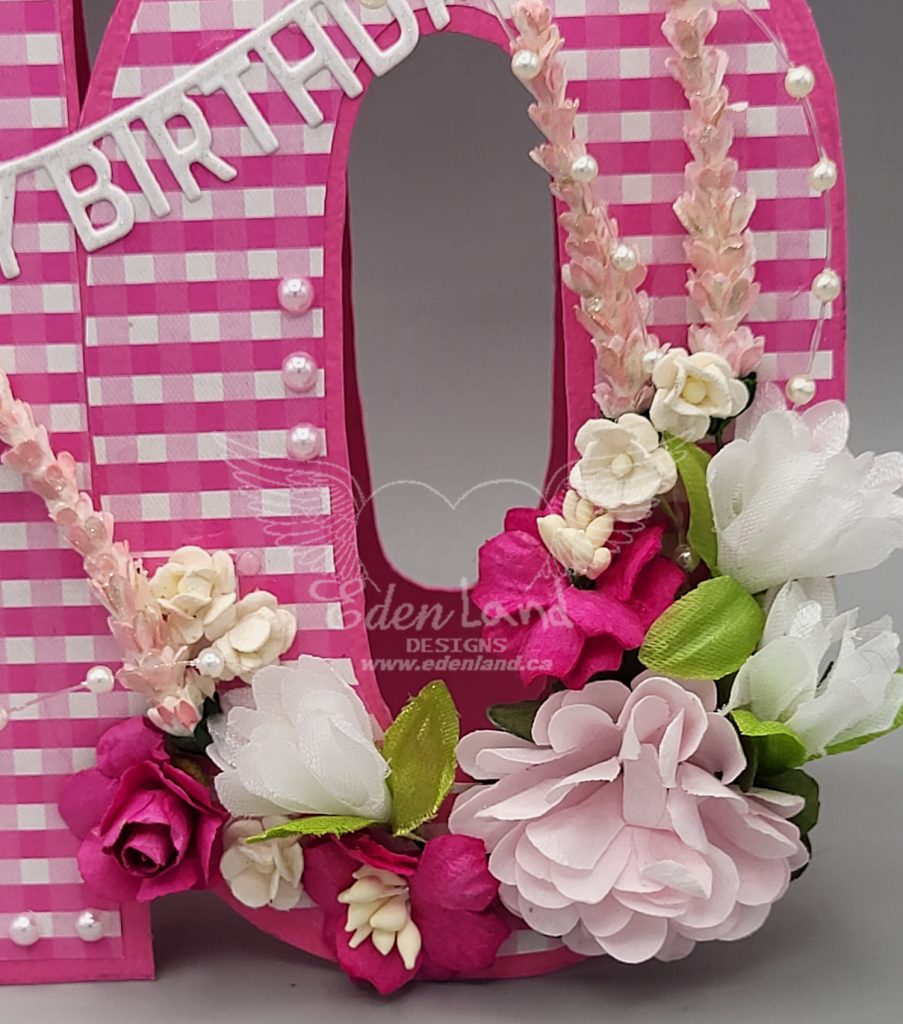 I stuck in a few pearl sprays, just to make it extra girly 🙂 A die cut sentiment banner draped across the top balanced things out a bit. For a finishing touch, I added a few more pearls. Love how feminine this is, and so did my friend!!
I'd like to enter this in the following:
As You Like It Challenges – Favorite Floral or Gingham? Gingham! Because it is a simple print that can go with so many themes, male or female, and it provides great contrast to ultra feminine projects.
Creations In Pink – #60 ATG in Mainly Pink
Dream Valley Challenges – #299 Add Gems and/or Pearls
Time Out Challenges – #244 Monochromatic
Allsorts Challenge – Weeks 739/40 Anything But Square