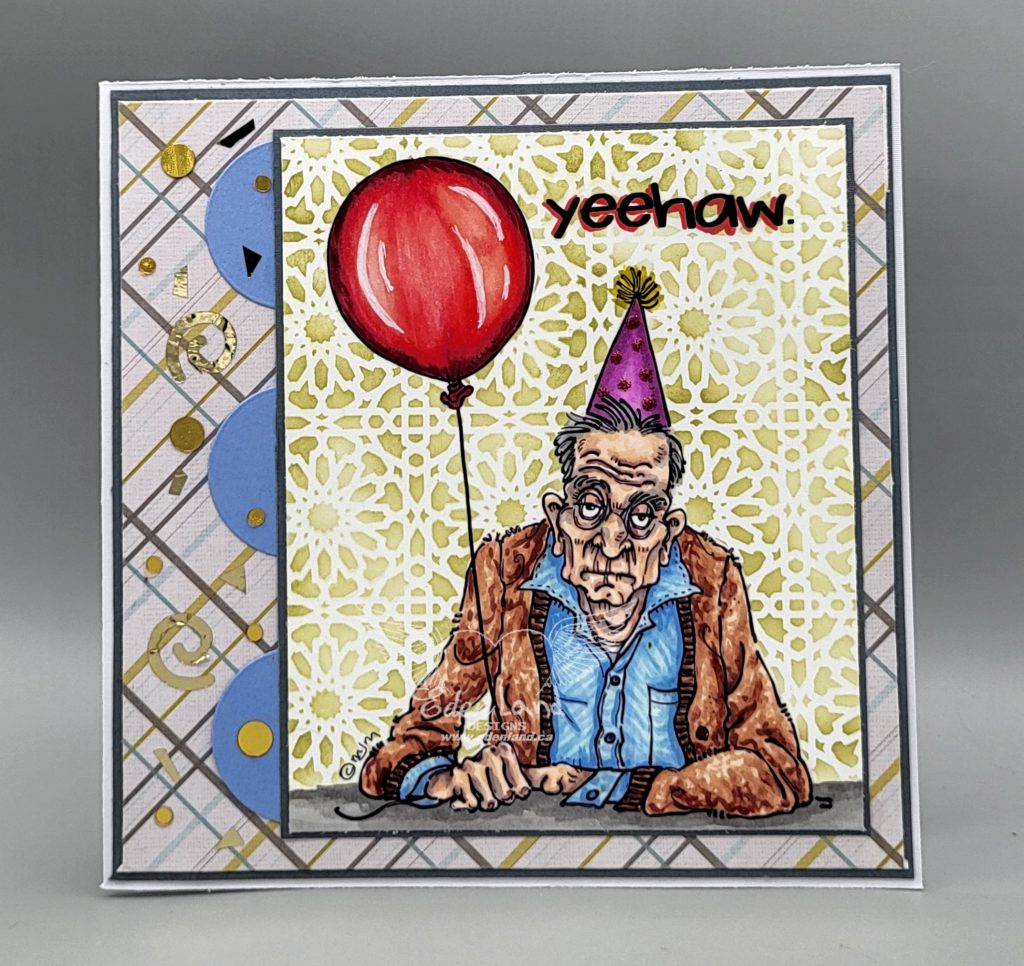 Hi there 🙂 It's time for another challenge at Creative Fingers. Our challenges are always ATG – we love to see whatever your creative minds come up with!! Our sponsor this time is the amazing Angelique, who is offering this gorgeous floral deco stencil set, which has 5 amazing stencils in the pack!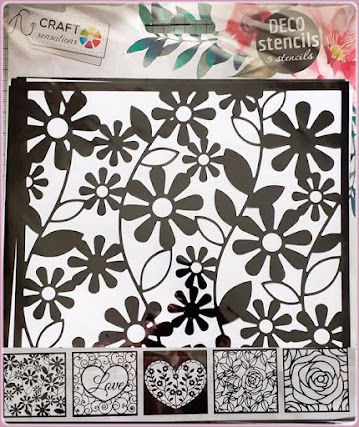 I've been on a run of making birthday cards for men lately. I have way more men to give cards to than women, and I find them to be quite the challenge. I had to giggle at this image from Mo's Digital Pencil. The look on this guy's face conveys the feeling of getting even older perfectly – but family is always excited when you make another year!! I colored YeeHaw with my Copics, then masked the image so I could stencil an ugly wallpaper print behind him – I picture him at Aunt Ethel's place for the forced celebration, and, of course, Aunt Ethel would have wallpaper like this!! Ethel's little granddaughter added insult to injury by plunking a pretty purple sparkly birthday hat on his head!!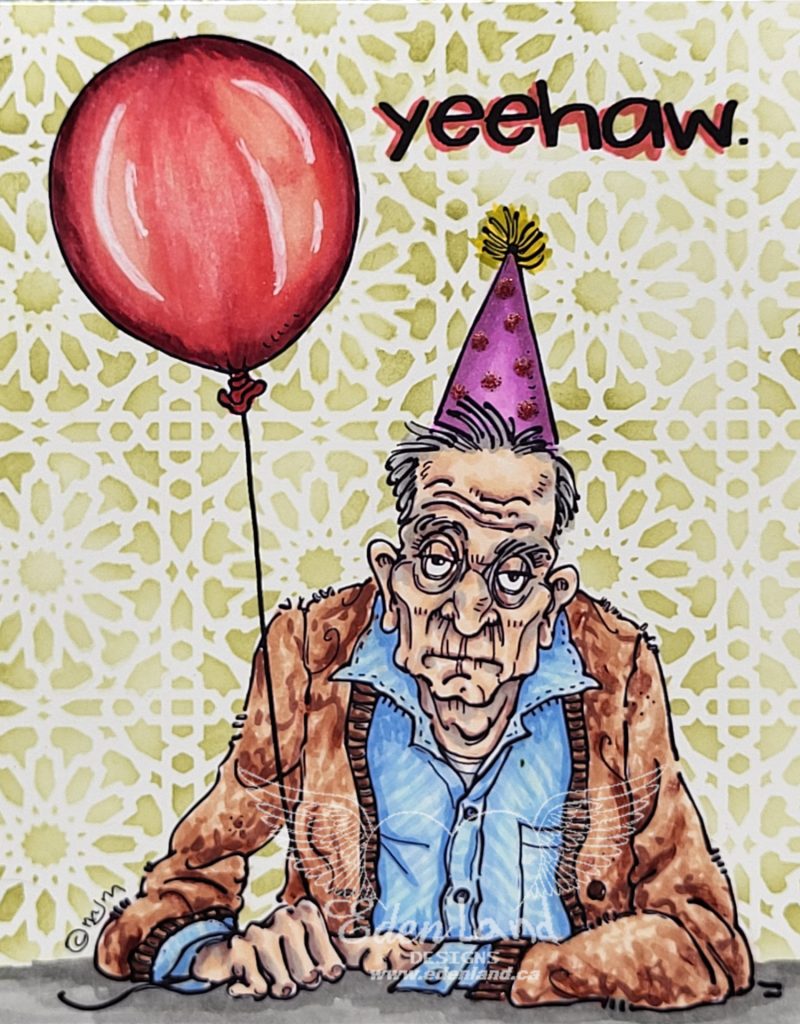 I found some background paper that coordinated nicely with the colors in the image, and added a few semi circle die cuts to the layout. A sprinkling of gold confetti and spirals is a final reminder of what an exciting occasion this is for!!
I'd like to enter this in the following:
Creative Moments – June #246 – Boys and Men
Crazy is Our Name, Stencils are Our Game – June ATG with a Stencil (optional layered stencil)
A Place to Start – June ATG
Crafter's Cafe – #298 Humorous
Classic Design Challenge – #6 June ATG