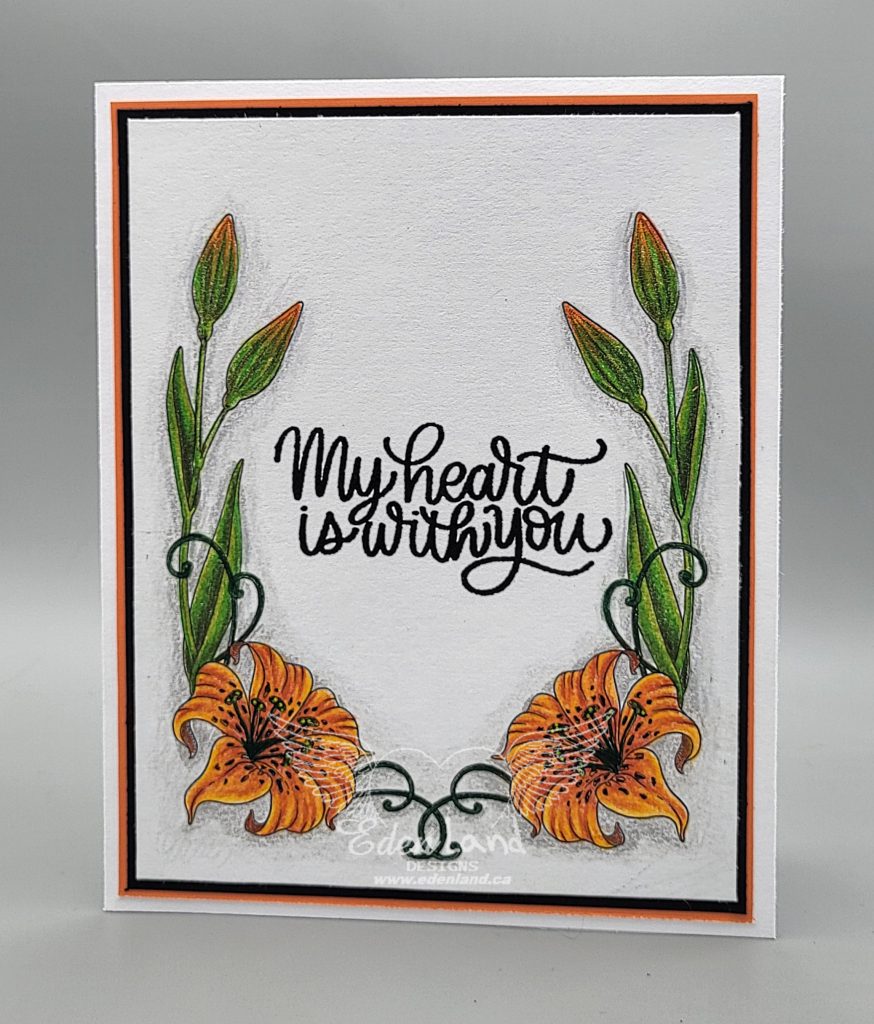 Hi there 🙂 Sympathy cards are some of the hardest to make, I find, but it's always good to have a few in your stash for sad occasions. I used a free coloring page from Ellie Marks for this one. I printed it card size, and colored it up with my Prismacolor pencils. I stamped and embossed a large sympathy sentiment in the blank space between the flowers, then double matted it with coordinating colors. The card really didn't need anything else after that, so I called it done!!
I'd like to enter this in the following:
Coloring With Pencils – June ATG
As You Like It Challenge – Favorite: Pastels or Brights? Brights!! They bring cheer to even a very sad occasion.
Penny's Papercrafty Challenge – #548 ATG
Classic Design Challenge – #6 June ATG
Mirtillamente Challenge – #21 June ATG