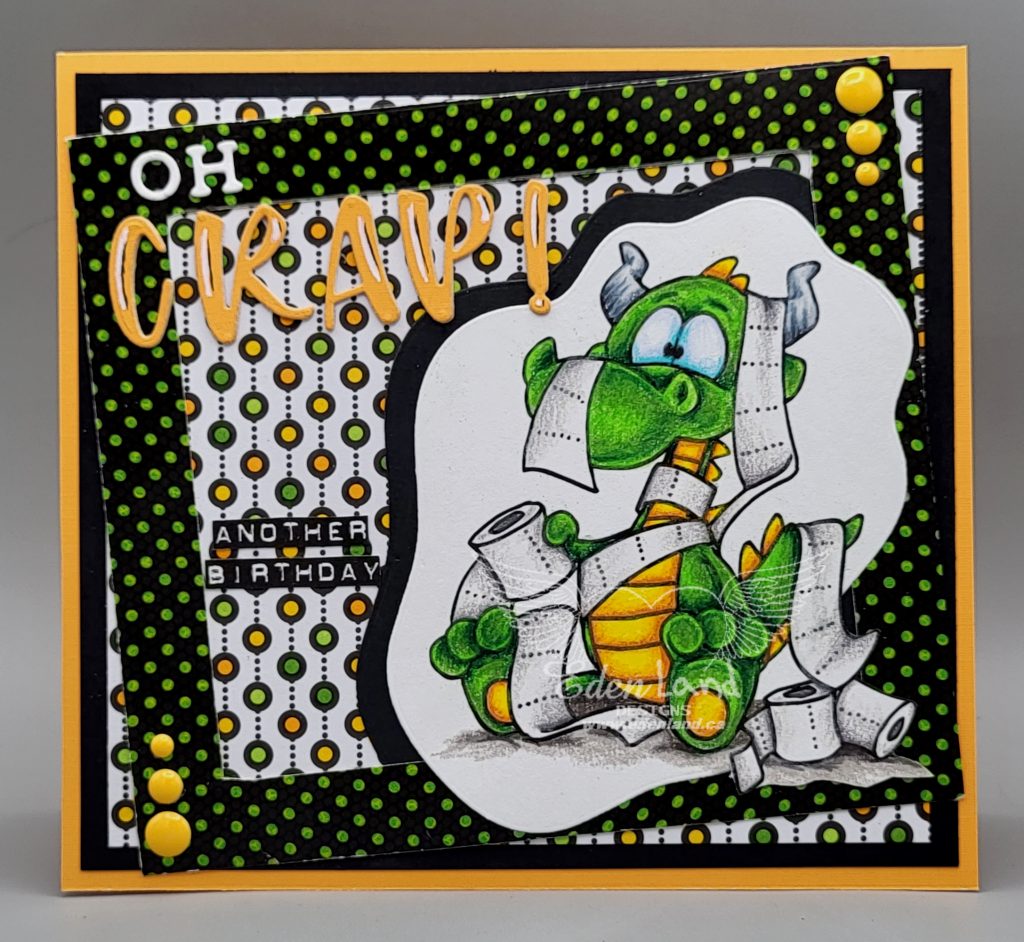 I work with a bunch of guys, and I like to make them birthday cards for their special day. Some of them have a sense of humour, and actually appreciate a bit of snark with their cake 🙂 I made this card for one of our more senior guys, featuring an image from Whimsy Stamps. Dudley with Toilet Paper was a freebie given during Covid, as a sweet pick me up for all the Whimsy fans 🙂 I had other ideas for it with this card, lol. I colored the image up with my Prismacolor pencils, then cut it out with a wavy die.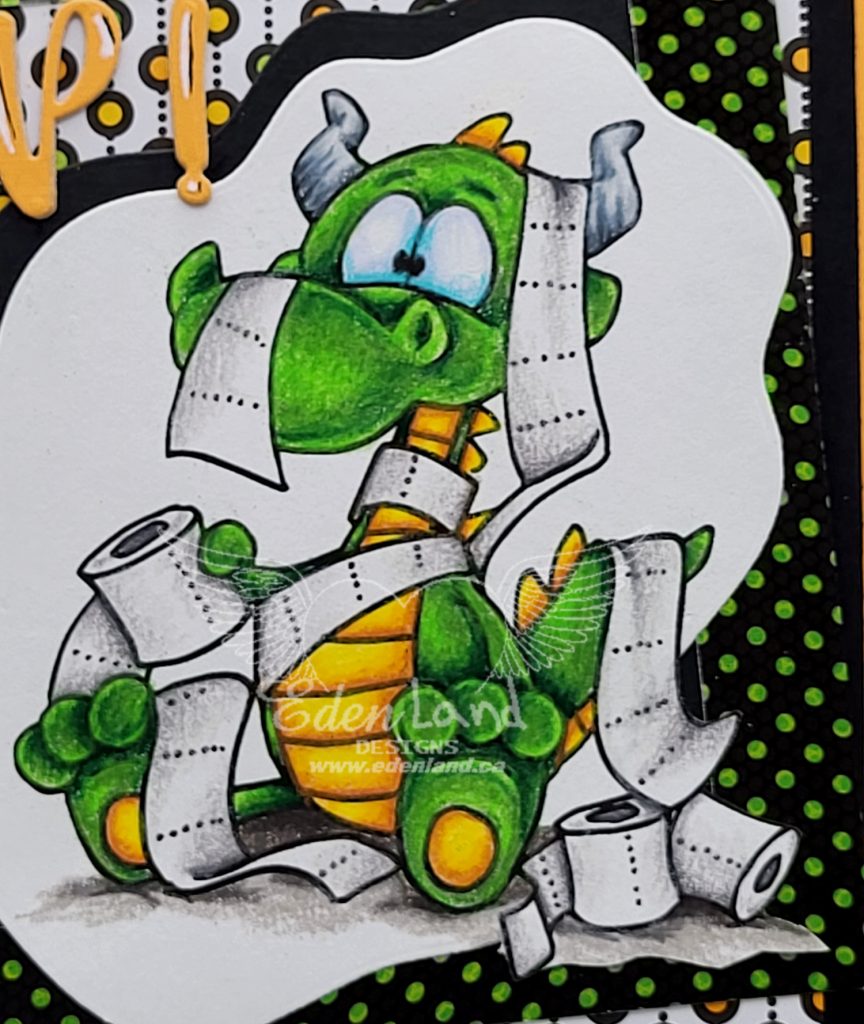 I gathered some coordinating papers, and set to cutting an assembling the card. I layered the image with a black matting, over a polka dotted frame, that was set at an angle over another dotted print. A combination of die cuts makes up half the sentiment, then I printed the last part on my computer. A few enamel dots finish this fun card off.
I'd like to enter this in the following:
As You Like It Challenge – Favorite Masculine or Feminine projects? Although I find feminine projects easier, I love the challenge of making masculine ones!!
Allsorts Challenge – Week 729 14th Birthday Challenge – Absolutely ATG
Colouring With Pencils Challenge – May ATG
Classic Design Challenge – #5 May ATG
Crafts Galore Encore – #111 May ATG