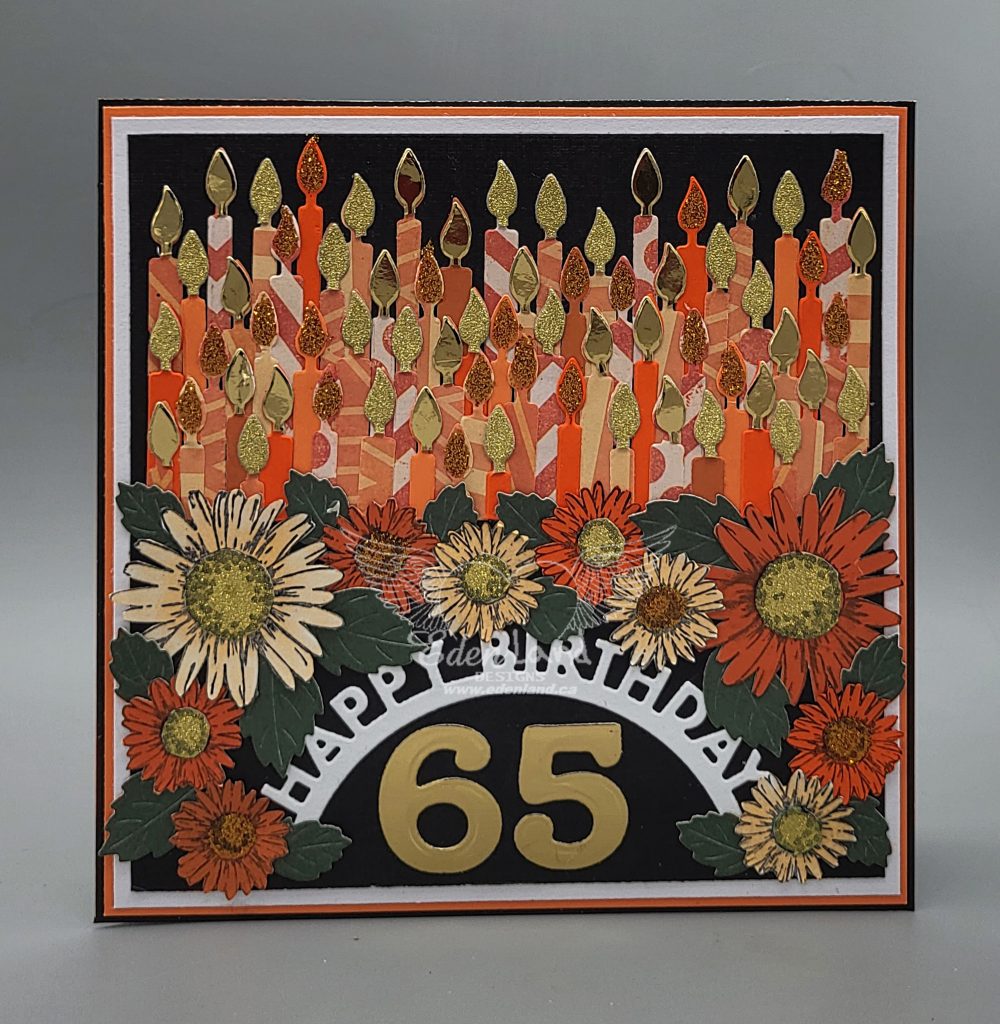 Hi there 🙂 A friend recently celebrated their 65th birthday. Her favorite color is orange, and fave flower is the gerbera daisy. So…..I had to incorporate all three into her card!! I dug around in my scrap drawer, because I knew I had a number of orange and orange print pieces, that I could use for cutting the candles out. I found a few more scraps and snippets along the way!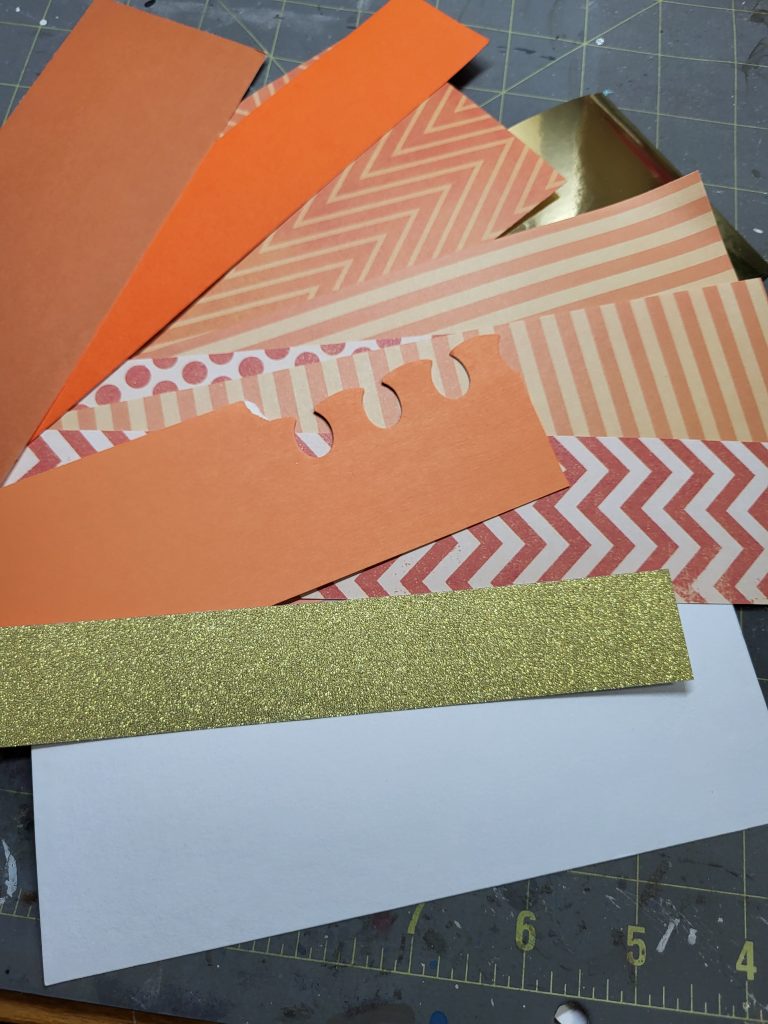 I have so many paper strips from making my own envelopes, and I was pleased and surprised with the selection!! I have 2 candle dies, and I began cutting, 2 candles at a time. It didn't take long before I was ready to make a 29 & holding card!! So, I stacked 3 sheets of paper and cut through them all….woohoo! Easy peasy 🙂 I wanted to do the flames in gold sparkle and gold mirror card, but found I couldn't stack those papers and get a good cut. My arm was falling off from cranking by then, so I used some Stickles for a portion of the flames! After layering and layering the candles, and attaching the flames (yes, there's 65!), I cut out a birthday sentiment, and then a gold 65. I have an Inkadinkadoo stamp set featuring gerberas, so used that to stamp some more scraps. After fussy cutting them out, and adding a wee bit of shading, I stamped them again on the gold papers, and fussy cut the centers out and attached them. I tucked in a few die cut leaves around the flowers to finish the card off. There was no question who this card was made especially for, and she loved it!
I'd like to enter this in the following:
Time Out Challenges – #232 Happy 9th Birthday Time Out!
Creative Knockouts – #488 Birthday Wishes
Lil Patch of Crafty Friends – #200 ATG
The Paper Funday Challenge – #50 ATG with option of Lots of Layers
Snippets Playground – #448 ATG with Snippets