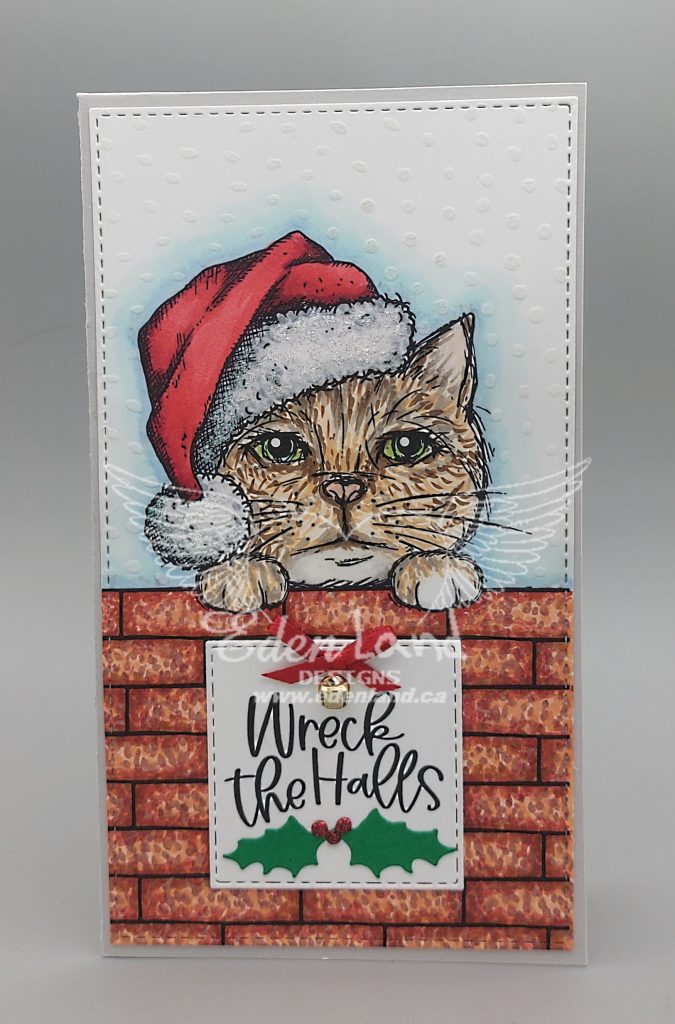 Hi there 🙂 My son adopted a kitty this year, so of course I had to keep that in mind with his Christmas card! When I saw the Meowy Christmas set from Graciellie Designs, I just had to use it!! I merged the image onto a tile background from Angie Blom, to make it look as if the kitty was coming out of a chimney. I colored everything up with my Copics and added a bit of sparkle on the fur on the hat, and some Wink of Stella snow in the background.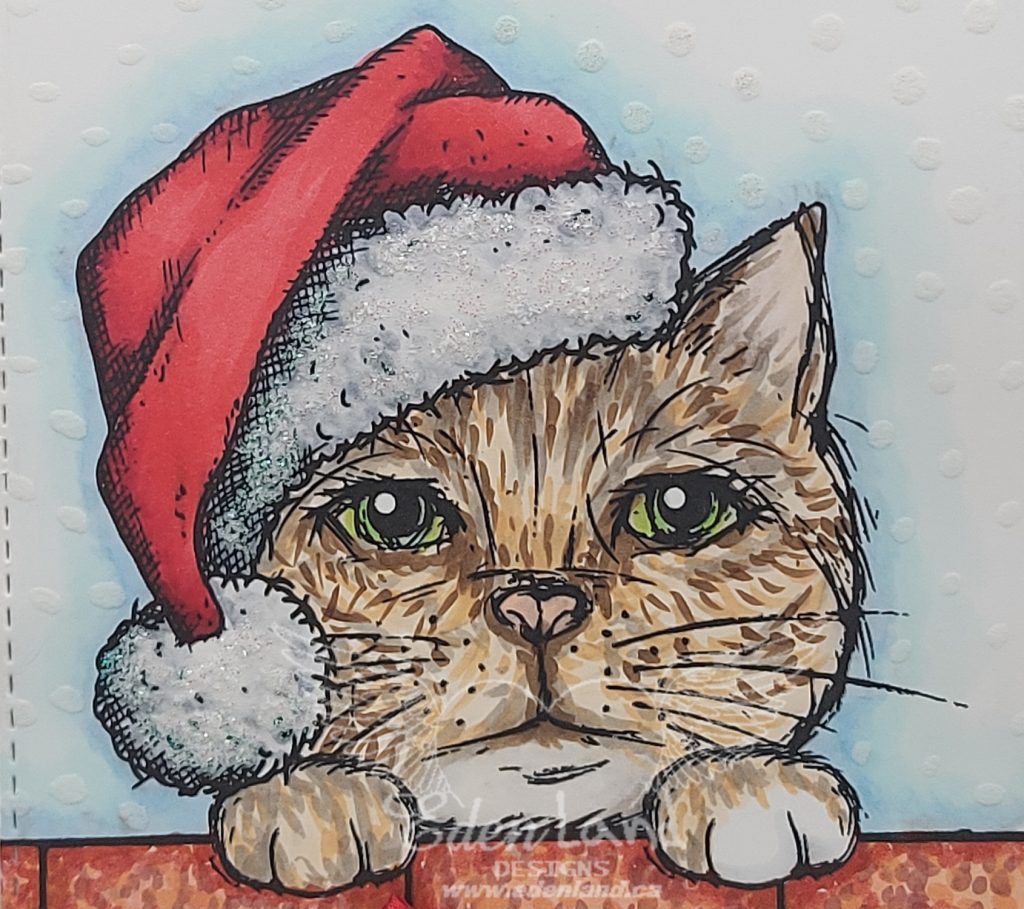 I used a part of a sentiment from the Meowy Christmas set, the full sentiment says "Wreck the Halls and blame the dog", but Corbin proudly takes credit for all the destruction in my son's place!! I was humming the song the whole time I was making the card, lol! I cut out the sentiment, and added a little bow with a bell. I think that Corbin liked the card –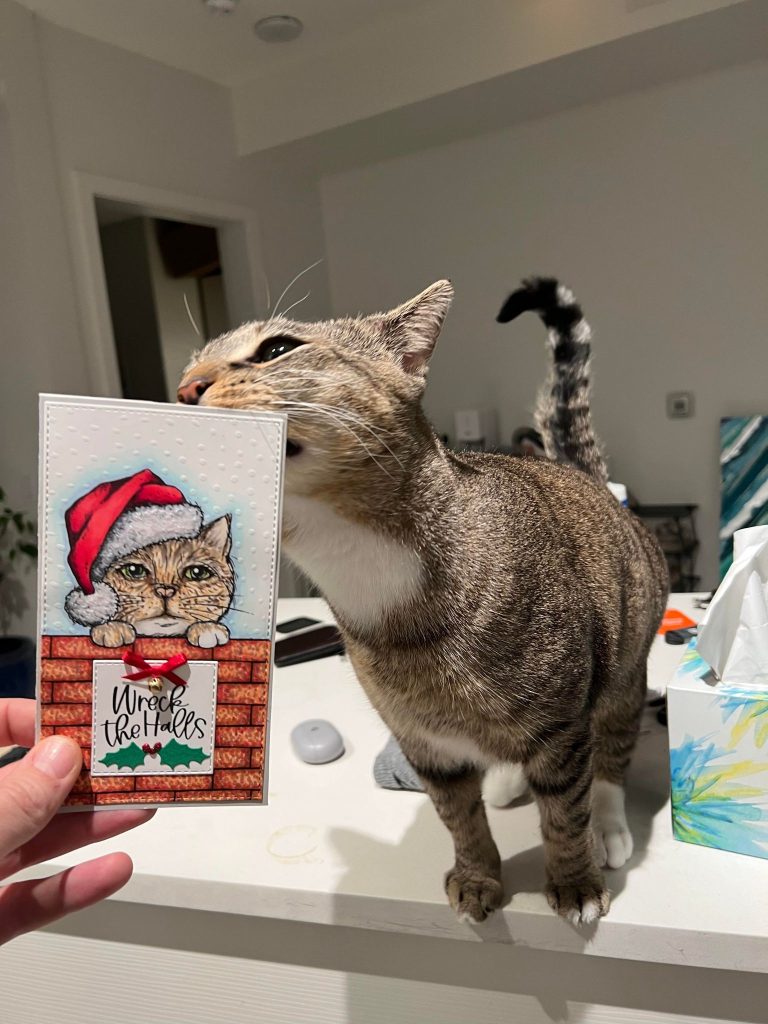 I'd like to enter this in the following:
Let's Craft and Create – #190 AG with optional Inspired by a Song – Deck the Halls!
Rabisco Challenge – #40 December ATG with some sort of haberdashery
Crafter's Cafe – #292 ATG
Lil Patch of Crafty Friends – #196 ATG
Crafty Gals Corner – #238 Tis the Season