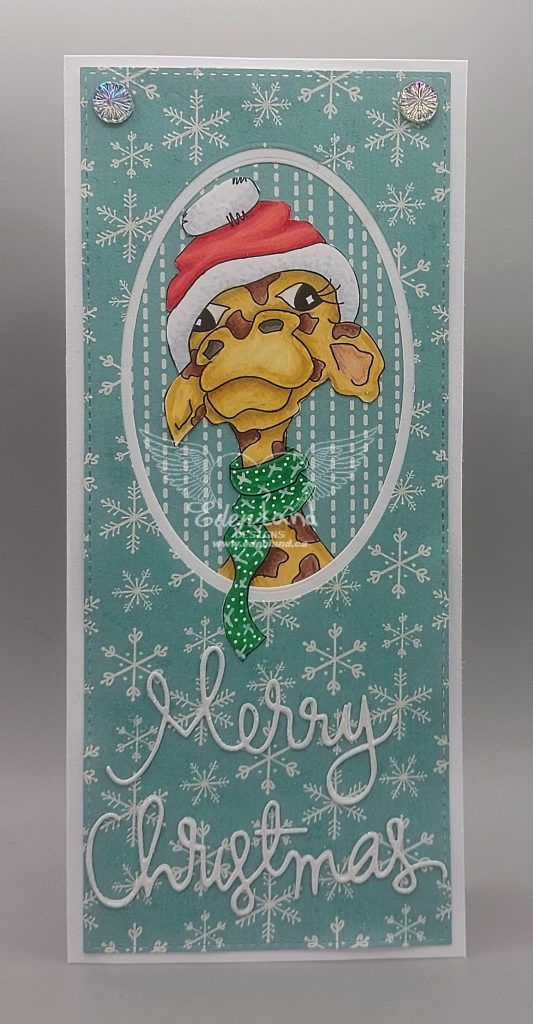 Hi there 🙂 Another special sister card 🙂 One of my sisters is crazy for giraffes. It all started when April the giraffe was being watched so closely by the whole world, waiting for her to give birth. My sister has been hooked since, and has even made a trip to visit April! So, when I was going through my Christmas images, and saw this one, I knew who's card it was going to be for!! Unfortunately, it's not labelled with the artist's name, so I can't give credit – if anyone reading this knows, please tell me, so I can set it right!! I colored this handsome guy up with my Copics, adding a few touches with white Posca. I then fussy cut it out.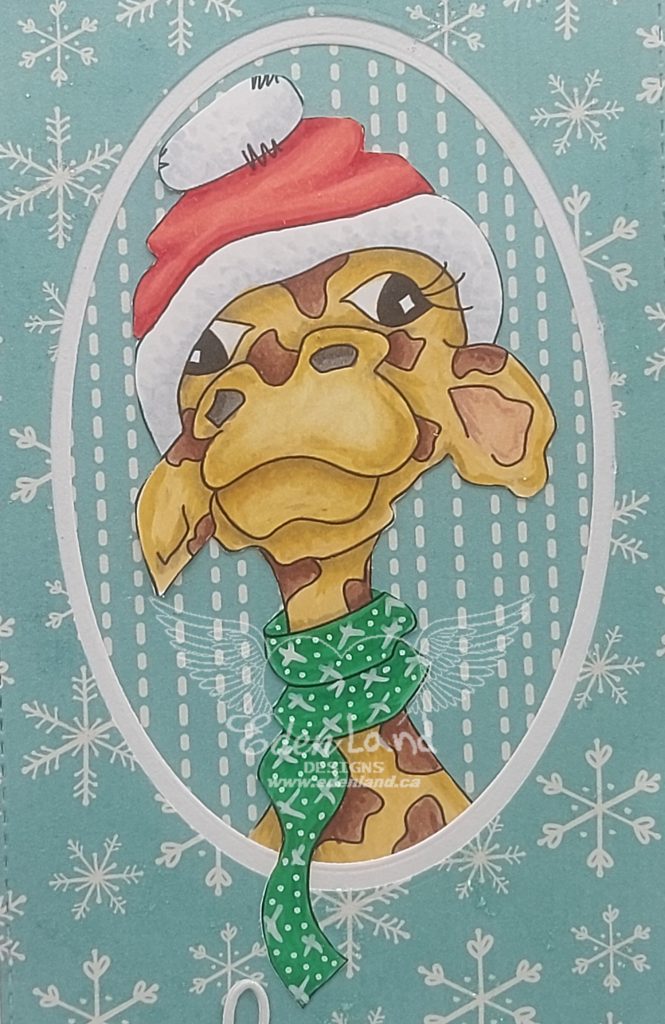 The best place for a giraffe image is on a slimline card, so after picking my wintery papers, I cut an aperture in the front, another one in white, to frame the image, then carefully placed the image so it was peeking out. I die cut a Christmas sentiment from sparkly (really, it is sparkly,lol) white paper, and added a few gems to finish the card off.
I'd like to enter this in the following:
ABC Christmas Challenge – W (white) and/or X (xtra special – xtra special card for an xtra special sis)
As You Like It Challenge – Favorite Non-Traditional Christmas Animal – why?? I love this giraffe, because nobody is expecting a giraffe on their Christmas card, and just having it there makes it so very special 🙂 Plus, how can you look at that face and not smile?
Do-Al(l) Creative – #71 Animals and Christmas
Pammie's Inky Pinkies – #2248 ATG
Dream Valley Challenge – #283 Lots of Layers