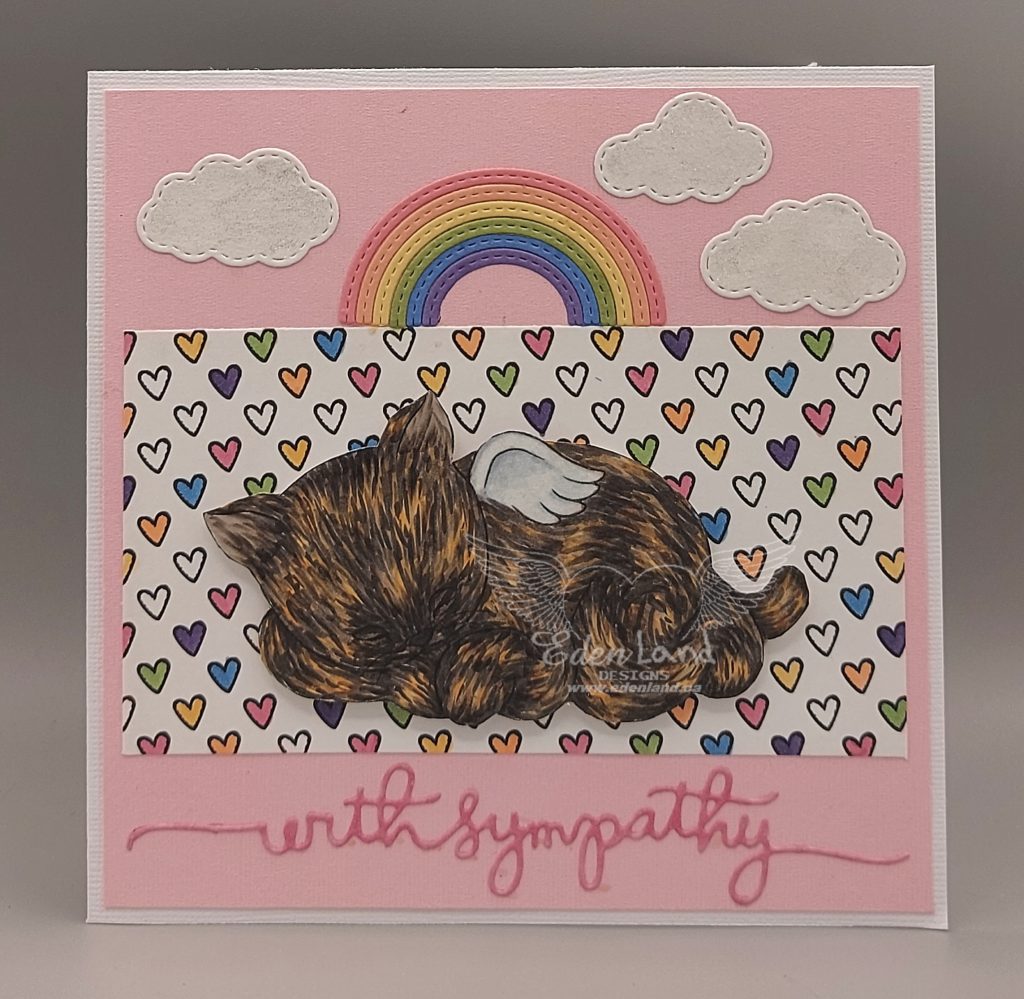 Hi there 🙂 It's time for another new ATG challenge at Creative Fingers. Our sponsor this time is our very own Angelique, and she's offering this cool travel themed stamp set as a prize.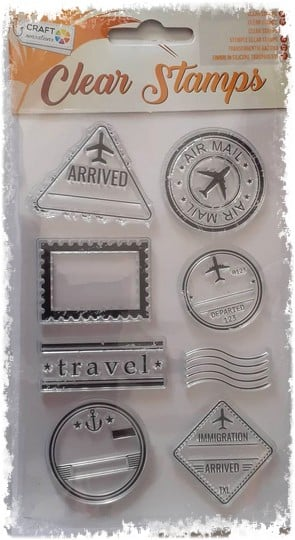 Recently, a friend lost her beloved torti kitty, and I made this sympathy card for her. I thought this image from Wink Wink Ink was perfect for this kind of card. I colored Angel Kitty with my Copics, trying to copy the lovely markings of a tortoise shell cat, then fussy cut it out.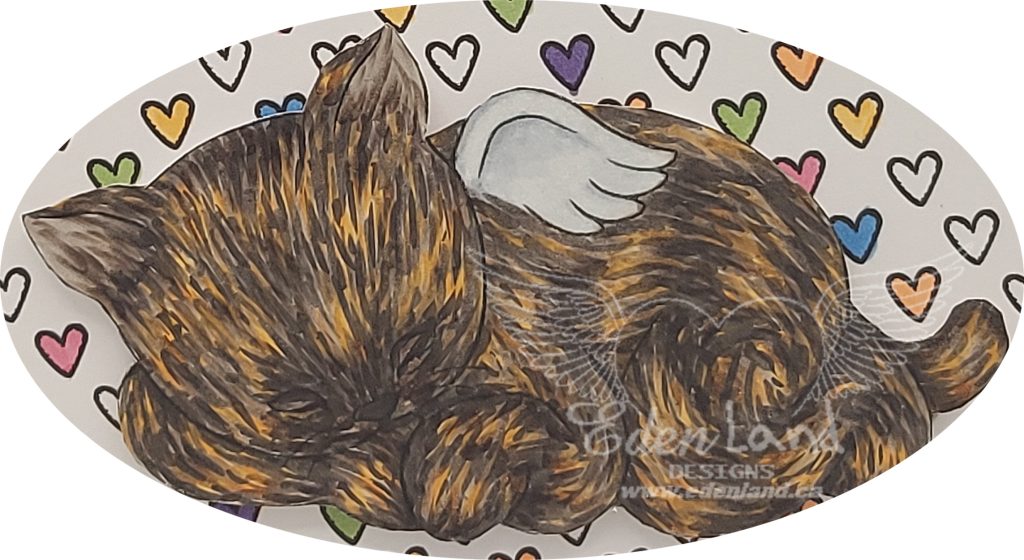 I wanted to implement a rainbow, and hearts. After rummaging around in my stacks and stacks of paper, I finally decided to make my own heart print paper, so stamped a scrap of paper with a little heart stamp, then colored random hearts in rainbow colors. I die cut the rainbow using some small scraps of paper in the appropriate colors. After layering everything together on a pretty pink background, and adding a die cut sentiment, I thought it still needed a bit more. Some die cut clouds with a quick brush of Wink of Stella were the perfect finishing touch.
I'd like to enter this in the following:
Penny's Paper Crafty Challenge – #532 ATG
Digi Choosday Crafting Challenge – Week 42 ATG
Pixie's Snippets Challenge – #439 ATG with Snippets
Color Crazy Craft Challenge – Week 42 ATG
Pammie's Inky Pinkies – #2242 ATG