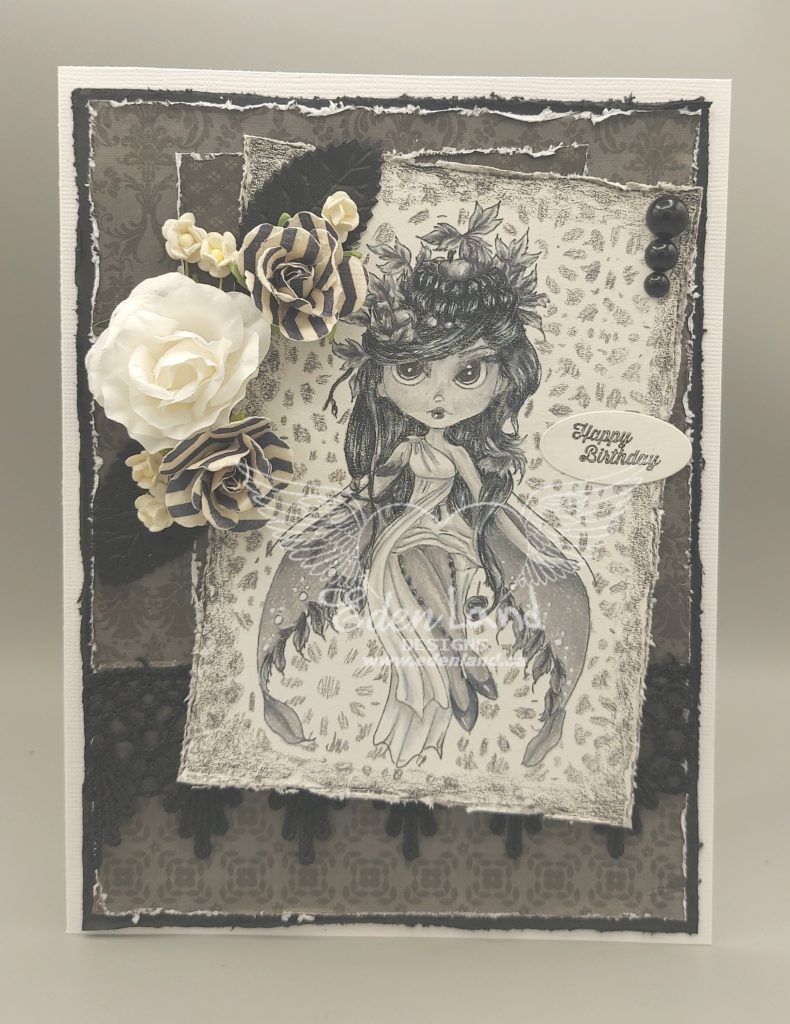 Hi there 🙂 I was thrilled to be asked to be Guest Designer at Coloring With Pencils Challenge this month. I was given an image from one of their sponsors, Color of Love, to make my card with. I decided to use a monochrome palette to color Garden of Eden Enchantress with my Prismacolor Pencils. After finishing the image, I added a backround with pencils and a stencil, then distressed the edges.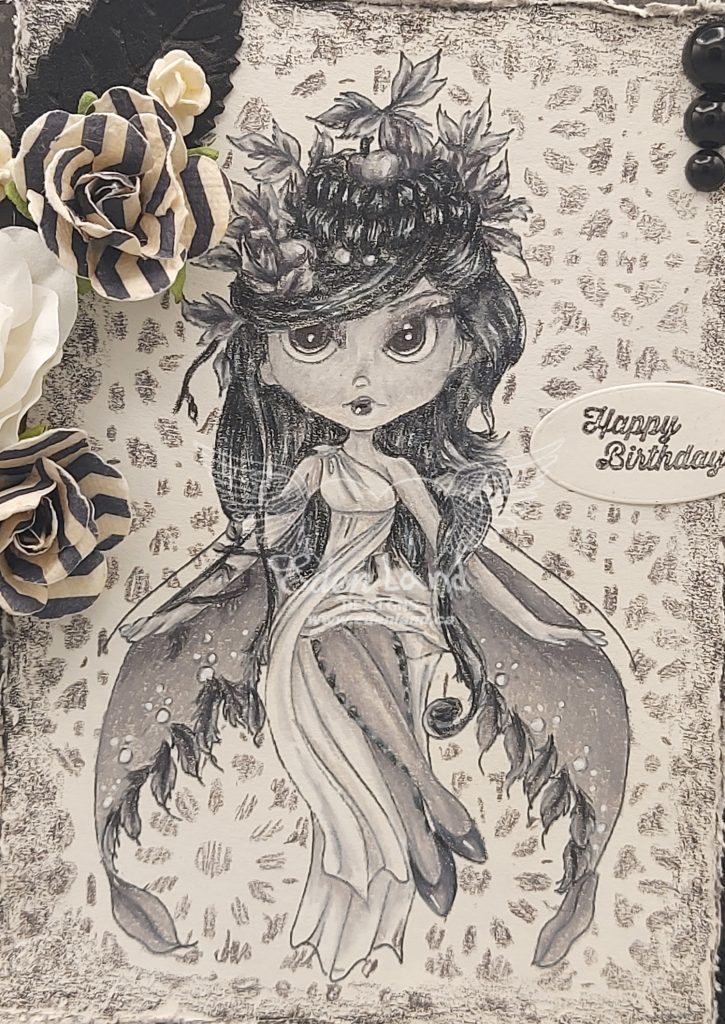 I found some coordinating pieces of gray and black CS, distressed the edges, then layered them on the card base with a piece of black lace. After adhering the image, I added a cluster of black and white roses, some black leather leaves and some black baubles. The small stamped sentiment was the final touch for this card.
I'd like to thank the team at Coloring With Pencils for inviting me to join them this month as GDT!!!
I'd like to enter this in the following:
613 Ave Create – July ATG with Optional Black & White
Pammie's Inky Pinkies – #2230 ATG