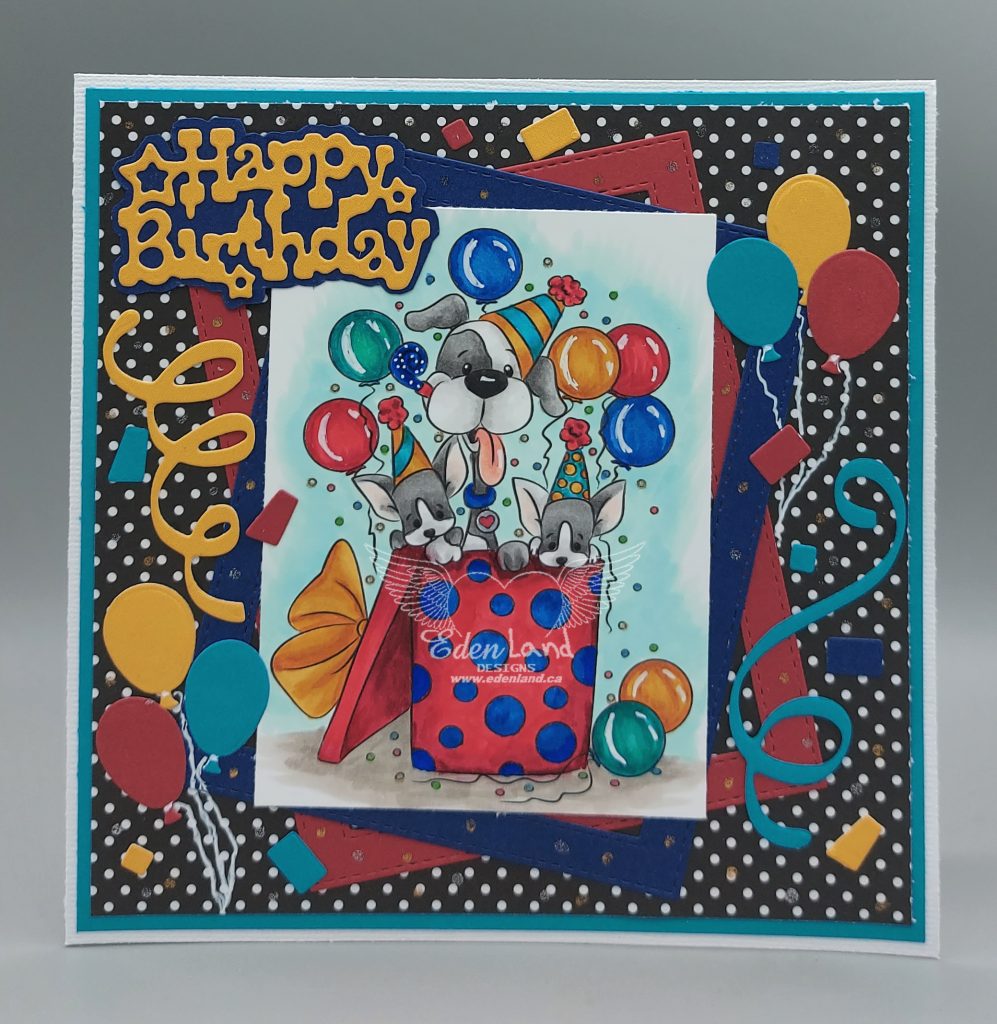 Hi there, and Happy 2022!! I've really let my blogging (and other things!) slide in the last few months, but I'm letting the new year be the impetus for getting back into it!! What better way to celebrate, than with bright colors ?…..and doggies, of course 🙂 I love this image from Digi Doodle Studios, as it has such versatility, for both male and female cards, young or old!! Party Pups are ready to have some fun!! I colored the image with my Copics, then added a few accents with white Posca, and glitter pens.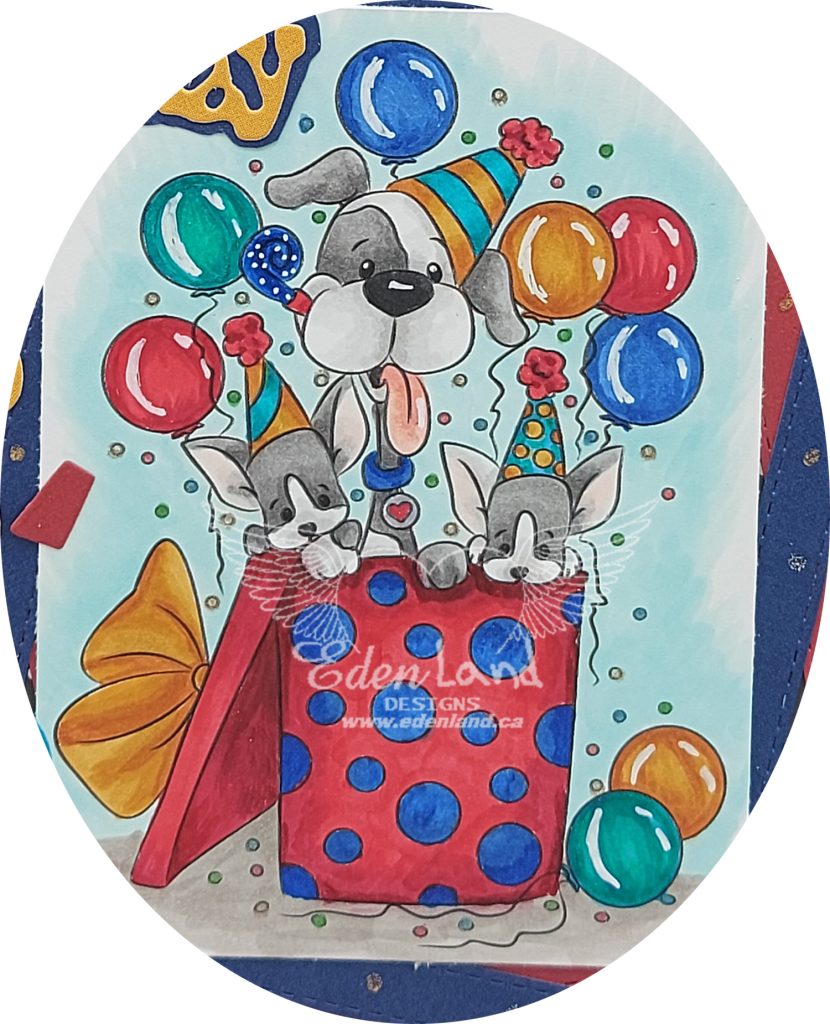 I picked a black polka dot background paper, as it provided a neutral, but fun, base for the brightly colored image and die cut accents. I went into my scrap drawer, and started die cutting frames, balloons, confetti and a sentiment. Lots of little pieces were used up!!! I arranged all the pieces, then added some strings for the balloons with white Posca, and a number of sparkly confetti like dots with glitter pen. The sentiment was a bit lost, so I made a shadow for it by tracing around the outside of the die, then cutting it out 🙂
I'd like to enter this in the following challenges:
Lil Patch of Crafty Friends – #173 ATG
Digi Doodle Studios Challenge Blog – #45 Be Happy and/or Your Favorite Things – Bright colors!!
Crafts Galore Encore – #95 ATG
Creative Knockouts – #433 ATG
Cut It Up Challenge – #242 Birthday Cards