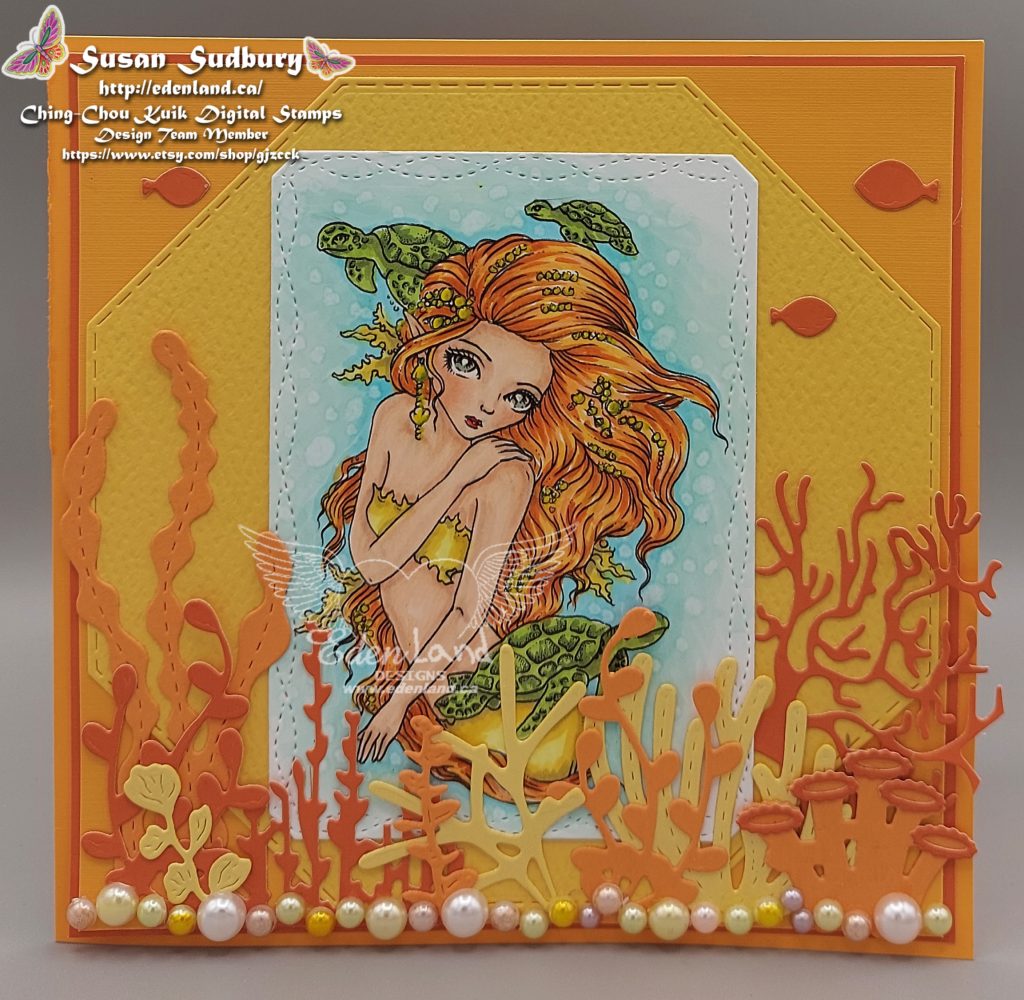 Hi there 🙂 As I post this sunshine-y card, I'm listening to the rain fall – finally!! It has been such a dry spring, with fire bans, and very worried farmers!! This rain is so welcomed, and I can hardly wait to see how fresh and vibrant everything looks when the sun comes out again! This card my last inspiration card for the month of May for the Ching-Chou Kuik Facebook challenge. Our them this month is Magical World, but the DT was given an extra challenge this week – to use orange or yellow or both. I combined the 2 themes with this pretty mermaid. I colored Flow Followers up with my Copics, then cut it out with a stitched die.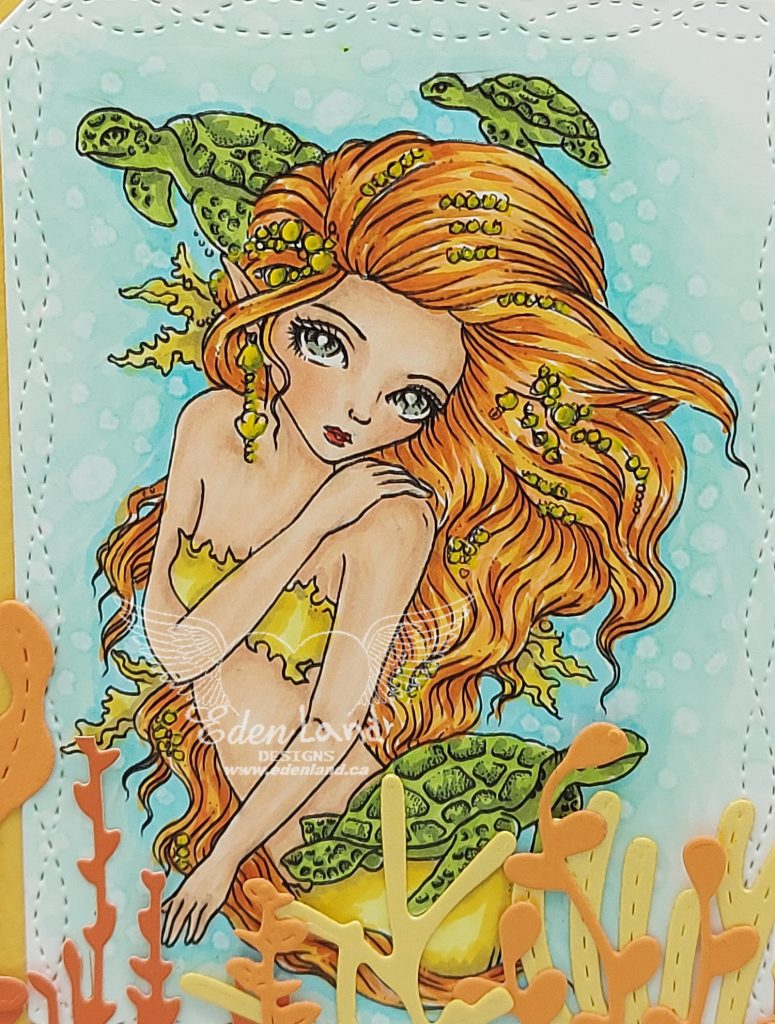 I dug around in my paper stash, trying to find as many coordinating oranges and yellows as I could. After cutting a hexagon shape out from a warm yellow piece, I glued down the image. This was placed on an orange background. I went through my scrap bin, and die cut a bunch of seaweed and coral pieces, then adhered them to the card to form a border on the edge. A few fish were also cut, so they could swim around the image. To finish, I arranged a bunch of pearls across the bottom 🙂
I'd like to enter this in the following:
Allsorts Challenge – #625 12th Birthday Challenge – Anything with Bright, Happy, Sunny Colors
As You Like It Challenge – Favorite Coloring Medium? Copics! Why? They blend so beautifully, to make any color under the sun….also…after all the $$$ I spent on them, they better be my favorite!!! Lol!
Color Crazy Craft Challenge – Week 20 ATG
Lemon Shortbread Challenge – #146 ATG
Creatalicious Challenges – #211 ATG with optional For a Woman