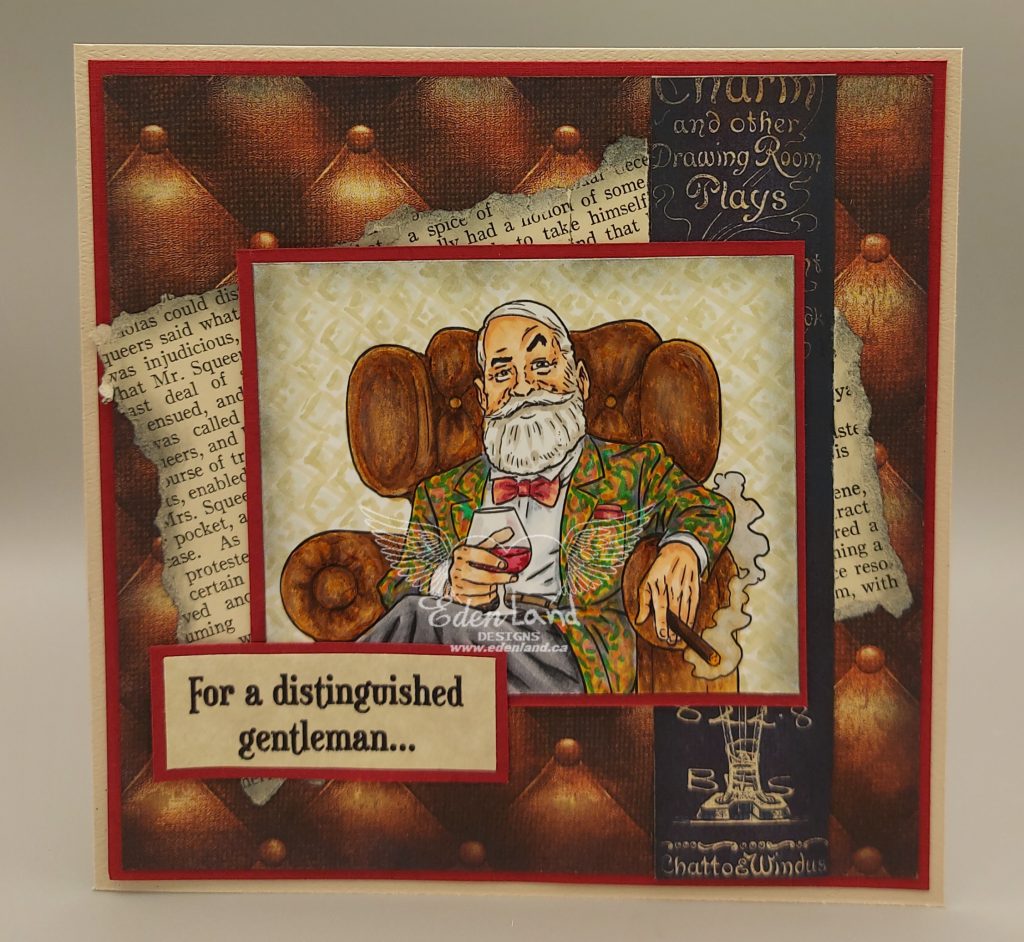 Hi there 🙂 We have a new challenge over at Creative Fingers 🙂 Our theme is always ATG, so you can let your inspiration run wild! This time, we are sponsored by the lovely Angelique, who is offering this stunning stamp set as a prize.
I'm a little bit sparse on my masculine birthday cards in my stash, and it's been ages since I've used a KennyK image, so combined the 2 to make this card 🙂 It's so sad that KennyK no longer has a shop, but luckily, I stocked up before he closed down!! I colored it with my Copics, having a bit of fun with the subtle print in his smoking jacket.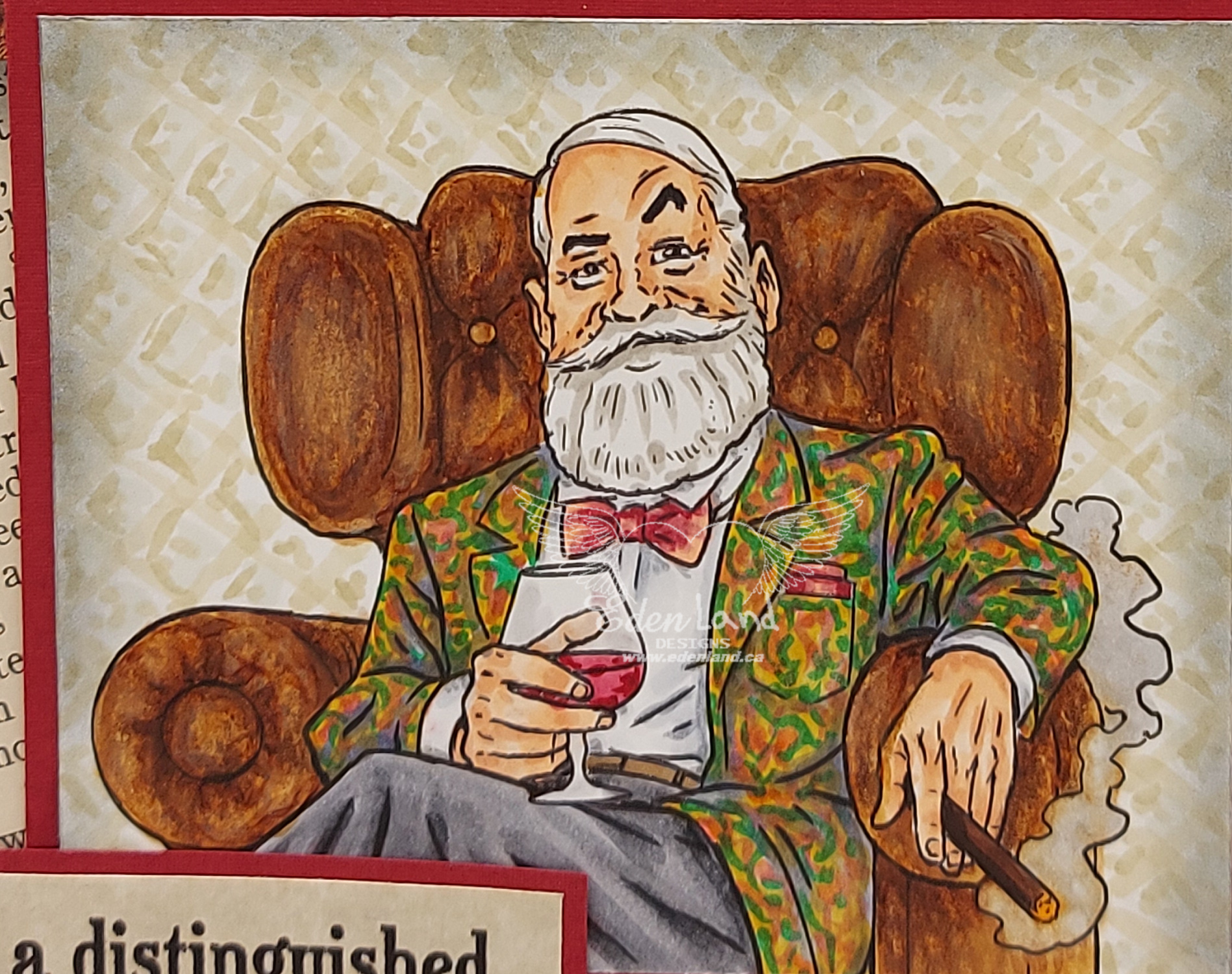 I used this sketch, from Cheerful Sketches as the guide for my layout.
A few years ago, I picked up the background paper, with this image in mind…..took me long enough to get around to making up a card, huh? I didn't realize that it was 2 sided paper, and the back side was book spines!! I cut one of these spines out as the vertical element of the layout. An old book page seemed to fit in with the theme nicely, so after tearing the edges, I lightly inked it. The sentiment is printed on my computer. Some rich red matting finished the card off.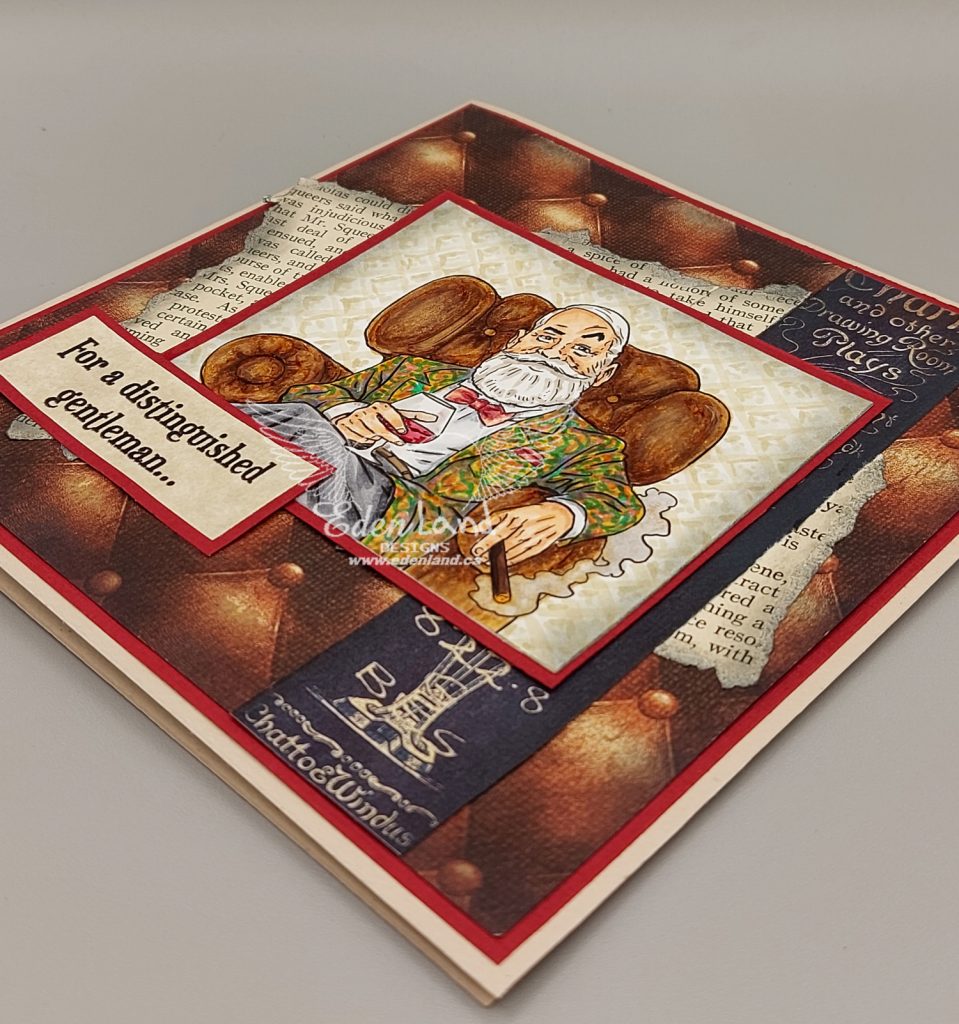 I'd like to enter this in the following:
Cheerful Sketches Challenge Blog – February Sketch, shown above
Creative Knockouts – #389 Lots of Layers
Aud Sentiments – #268 ATG with a Sentiment
Penny's Papercrafty Challenge – #490 ATG
Classic Design Challenge – #2 February ATG